Bachelor Applied Science (Physiotherapy)
Graduate Certificate Health Science Education
Master of Applied Science (Manipulative Physiotherapy)
Graduate Diploma Health Science (Exercise & Sport)
Certificate IV Workplace Assessment and Training
Physiotherapist since 1986, international post graduate teacher, clinical experience with elite and professional European & Brasilian soccer players, Swiss professional cyclists and tennis players, elite amateur Swiss rowing and orienteering teams. Competed internationally in Orienteering and Road Cycling. Principal at Back in Business Physiotherapy since 2001. Current sporting engagements are cycling, running and swimming. In 2012 completed the Quebrante Huesos cycle sportif across the Pyrenees (205km and 3500m of climbing), immediately followed by 450km of cycling over 3 days with 10000m of climbing.
- English, German, Spanish
View Client Reviews in Whitecoat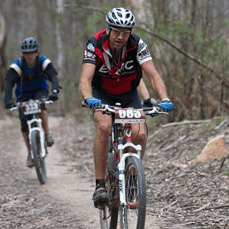 To check availablity and make an online appointment with Martin using First Available please click here
Sharna Hinchliff
Bachelor of Science (Physiotherapy) 1993 Curtin University, Western Australia
Master of Manipulative Physiotherapy 1999 Curtin University, Western Australia
Sharna started working as a physiotherapist at Royal Perth Rehabilitation Hospital treating spinal injuries and orthopaedic injuries including post-op rehabilitation of all orthopaedic surgeries such as ACL reconstructions, total knee and hip replacements and spinal surgeries amongst others.
Sharna was also the physiotherapist for an AFL club for three years.
Sharna then worked in London and New York in private practices in Harley Street, central London and Manhattan whilst gaining further qualifications in acupuncture, dry needling and further manual therapy techniques before relocating to Sydney with her husband and four children.
Sharna is a keen swimmer, cyclist, runner and tennis player and participates in regular ocean swims, triathlons and cycling events. Sharna has extensive experience treating spinal, sports and musculoskeletal injuries and finds it very rewarding to see her patients improving and returning to their activities that they love to do.